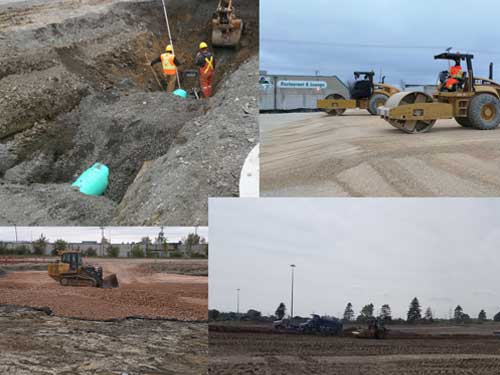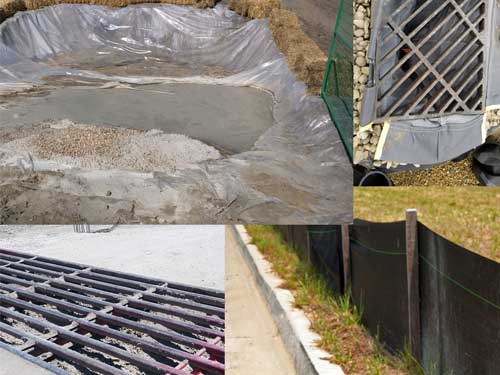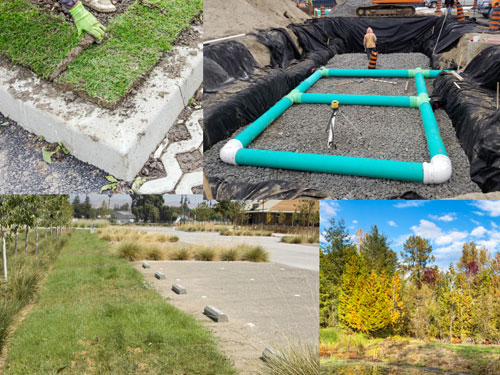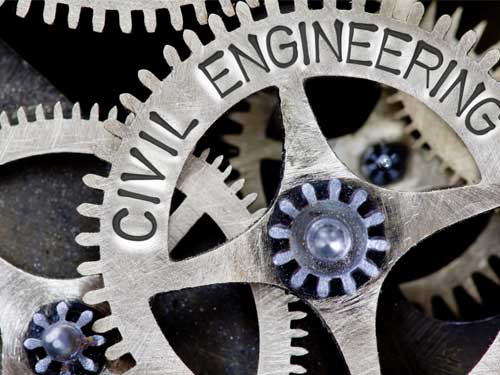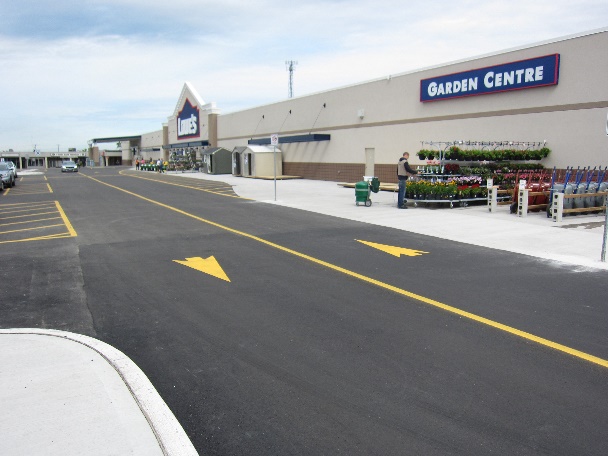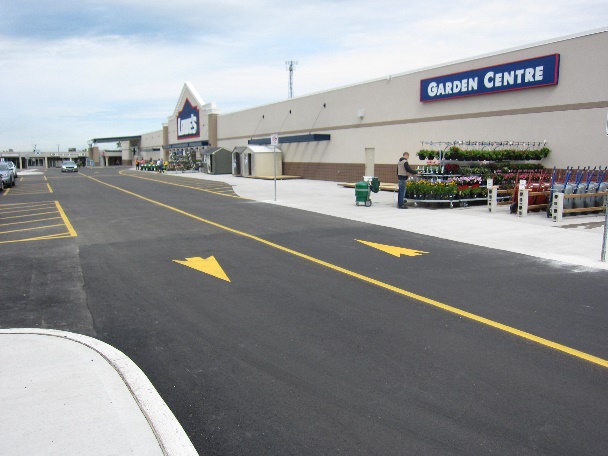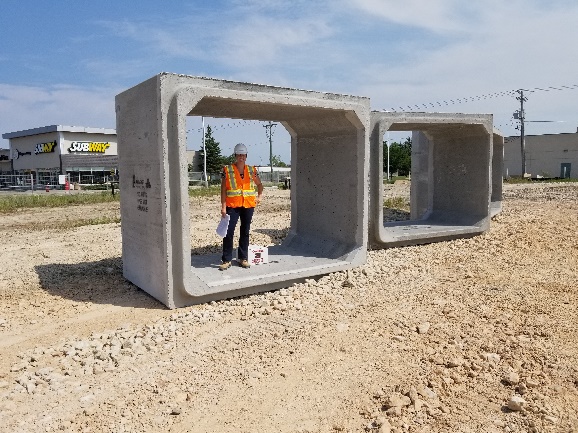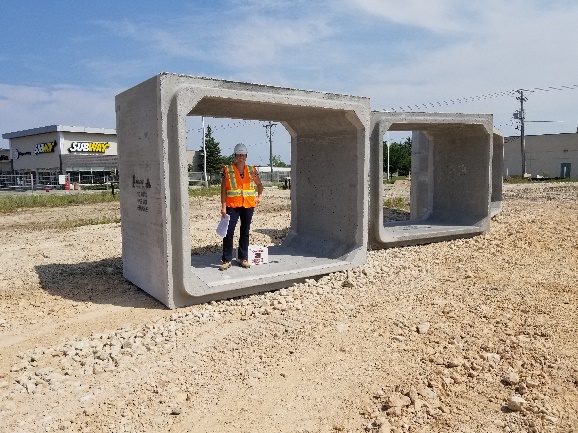 Functional Servicing Design
Preparation of functional servicing reports (FSRs)
Review of existing infrastructure available to support the proposed development
Completion of preliminary water and sanitary demand calculations
Completion of Fire Underwriters Survey (FUS) calculations
Completion of conceptual servicing layouts
Completion of stormwater management calculations
Completion of conceptual site grading
The goal of functional servicing design is to ensure that the existing infrastructure has the ability to service the proposed development and, if not, identify the constraints and any improvements that are required to proceed. This involves review of the existing infrastructure (storm sewer, sanitary sewer, and watermain) as well as iterative site grading and servicing design to find the most cost effective solution for development. These analyses are usually completed prior to detailed design, but cover many of the same details including stormwater management calculations, water and sanitary demand calculations, conceptual servicing layout designs, and preliminary site grading design.
Tendering Preparation and Inspection
Assist with bid assessment and contract award; conduct site visits; assess project conformity to approved plans and compile inspection reports.
Contract Administration
Provide constructability options to clients and contractors in the event of site conflicts; prepare contract progress payment certifications; negotiate and prepare change order documentation; tracking schedules and keeping the client constantly abreast of project status and progress.
Stormwater Management/ Low Impact Design (LID)
Preparation of stormwater management reports and drawings
Completion of calculations and modeling to ensure adherence to regulatory requirements, including water quality and water quantity controls
Detailed design of stormwater management ponds and retention facilities
Detailed design of water quality controls
Detailed design of Low Impact Design strategies, including bioswales, infiltration trenches, and perforated pipe systems
Stormwater management is a system of techniques used to control the quantity and quality of surface runoff resulting from precipitation events. KWA can prepare detailed calculations and drawings to ensure compliance with regulatory authorities and achieve the most efficient stormwater solution for the subject site. Examples of quantity control measures include retention ponds, underground storage in chambers and pipes, and surface ponding. Examples of quality control measures include oil/grit separators, quality ponds, and low impact design (LID) practices that intend to manage runoff at the source while mimicking the natural hydrologic cycle through techniques that filter, store, evaporate, and detain runoff close to its source. LID measures include bioswales, perforated pipe systems, permeable pavers, and infiltration trenches.
Erosion and Sedimentation Control (ESC)
Preparation of ESC plans, including most appropriate best management practices (BMPs)
Review and approval of on-site design modifications
Completion of ongoing inspection / monitoring throughout construction
Erosion and sedimentation are naturally occurring processes, but they are sped up by land development activities. A properly designed and implemented ESC plan can minimize the impact that these activities have on our natural environment. In this regard, KWA can help to ensure an effective ESC strategy through the selection and design of the most appropriate best management practices (BMPs), the review and approval of on-site design modifications, and ongoing inspection / monitoring of these measures throughout the duration of construction.
Site Servicing/Grading
Design of Storm Sewers
Design of Sanitary Sewer
Design of Watermain
Preparation of Site Grading Plans
Preparation of Site Servicing Plans
Preparation of construction notes and details
Completion of Earthworks calculations
Site Servicing Design includes the preparation of calculations and drawings to support the water, sanitary, and storm sewer infrastructure required to service the proposed development. Site Grading involves ensuring adequate surface drainage by establishing the ground-level elevations for buildings, parking lots, and all other areas within the project scope. The outputs are typically Site Grading and Servicing Plans including all associated notes and details for regulatory approvals and construction. To create an efficient site grading design, earthworks calculations can be performed to determine the amount of dirt that needs to be moved, imported, or exported to facilitate the development.